Hair pieces are like accessories that you can wear whenever you feel like going for a change. It can be a statement piece like a super long ponytail for a special event or just a fringe if you want to freshen up your complexion.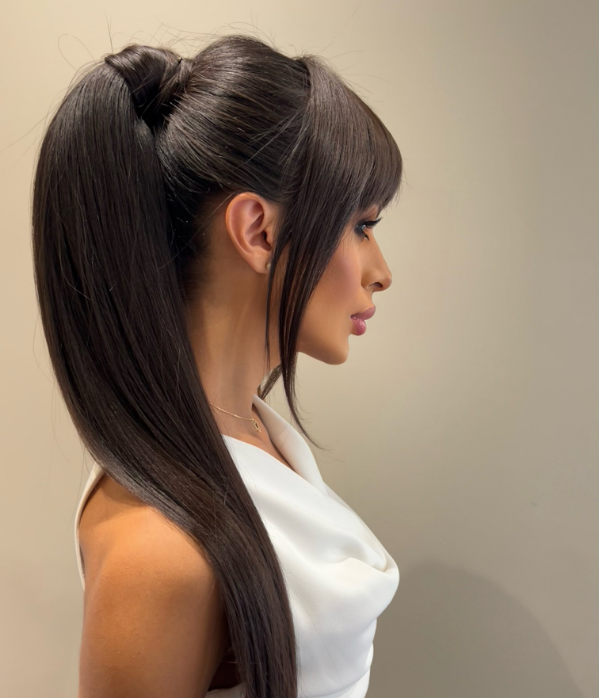 A fringe hair piece can be an excellent way to give yourself a whole new look. Our faux fringes comes with only three clips, looking completely natural and flat on the scalp. They are made of 100% Remy Real Hair, so not only does it match your own hair perfectly, it can easily be styled in a number of ways to suit your look.
– Instantly adds length and volume to short or thin ponytails.
– Super easy to apply and remove yourself in case you don't have time to visit your hairstylist.
– It blends flawlessly into your own hair, remaining undetectable.
– Stable and secure due to the robust clip and wrap around technology.
– No need to be washed after every use, unless it is overlapped with styling products.
– Made of 100% Remy Human Hair.
– Many colours available for a perfect blend with your own hair.
Frequently Asked Questions
Clip-ins are great for having fun with hairstyles, adding flashes of colour, a sleek ponytail or a temporary fringe; and as there are no chemical bonds or knotting involved, they're a great non-damaging option for adding length to hair.
Answers to frequently
Asked questions
From clients